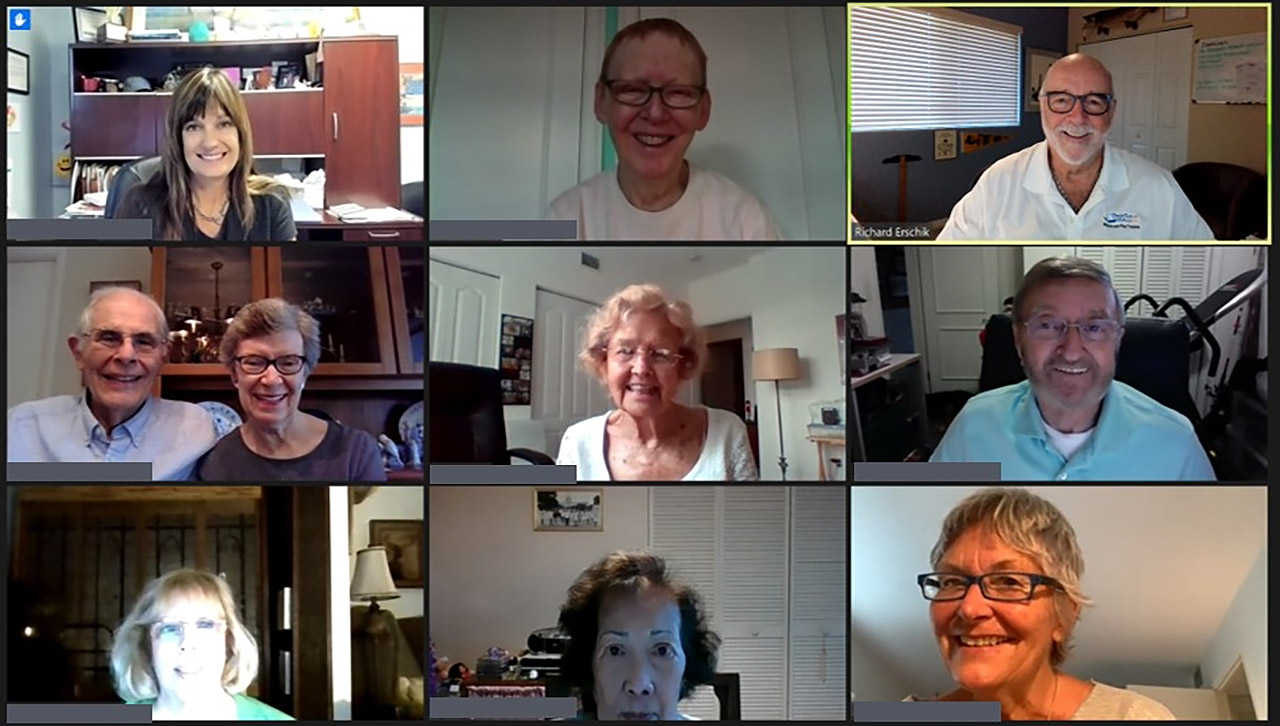 SENIOR teaches SENIORS how to ZOOM in this slow paced class that includes a 50's & 60's trivia game

NO more DOOM n GLOOM for seniors who are shut-in and isolated by Covid-19.
In this exclusive training class, conducted online BY a senior FOR seniors, attendees learn how to stay connected with their families, friends, and the outside world – along with procedures including…
Camera: How to properly position themselves on the screen for best viewing
Lighting: How to set proper foreground and background lighting
Backgrounds: How to change their background to include a location or scene
Features of the ZOOM platform: How to manage the software's functionality
Screen-Sharing: How to project pictures, presentations, or documents
Recording: How to record a session for future or repeat viewing
Zoom Room: How to set up and use their own Zoom Room and invite drop-ins
Realizing that people are at different levels of experience and understanding, this active-learning session progresses at a pace no faster then the slowest learner, and includes individual attention and Q&A along-the-way.
A typical tutoring session is 60-75 minutes long and includes hands-on and visual instruction.
To learn more about using iPhone's, iPad's, and Zoom, listen to our 'Tech Tutor for Seniors' podcast.
Individual and group rate pricing is available. Contact us by Phone/Text 630-642-6500 or by Email at Richard@TechTutorUSA.com with questions, or, to schedule a tutoring session.
Note/Suggestion
This training is an excellent 'activity' for seniors, and is offered monthly in retirement centers across-the-country. Read this recent article. References available upon request.